Your success and ours are backed by quality
For us, quality means investors, planners and users achieving the fulfilment of their specifications and requirements.

Our quality assurance and quality management systems are inspected annually by approved auditors from the ZDH-Zert certification body.

Our company is certified according to DIN EN ISO 9001:2015, thereby guaranteeing consistent quality to meet your requirements.
AHU Manufacturers Association
As a member of the German AHU Manufacturers Association (RLT-Herstellerverband), we contribute our expertise to formulating air handling technology guidelines. These freely accessible guidelines summarise the current legal situation, ensuring our customers benefit from safety and transparency.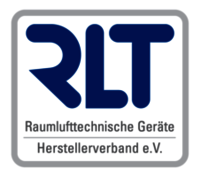 We have had our design software certified by TÜV-Süd for determining the energy efficiency class in accordance with AHU Guideline 01. In future as well, we will not only fulfil our obligation in terms of labelling, but will also have the procedure for determining the efficiency class examined and certified by an independent body.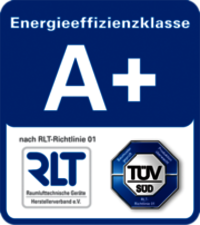 We support the achievement of EU climate protection targets by complying with Regulation (EU) 1253/2014. We strive constantly to reduce energy consumption in the production and operation of air conditioning units. We pay particular attention to energy consumption during the operation of equipment, as this is where the greatest long-term reduction potential lies.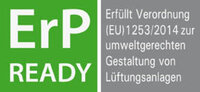 We have been certified by Eurovent, the Industry Association for Indoor Climate (HVAC), Process Cooling and Food Cold Chain Technologies, since the summer of 2020.

This step also enables us to ensure continuous quality improvement.